13 Jun 2017
【PICK UP】An Onitsuka Tiger Pop-up Store and Gallery in SoHo!
Onitsuka Tiger opened a pop-up store and gallery on April 6th, 2017, right in the heart of New York's trendy SoHo area.
A lot of skaters, models and other celebs turned up at the opening event to represent. The venue featured a vibrant cherry blossom tree, along with Japanese sake and food, making a fun environment to usher in Spring.
The creative types in New York, known for their great fashion sense, were very interested in the archive for the shoes and posters on display.
There was also artwork on display inside the store by Enrico Isamu Oyama, a prominent local artist.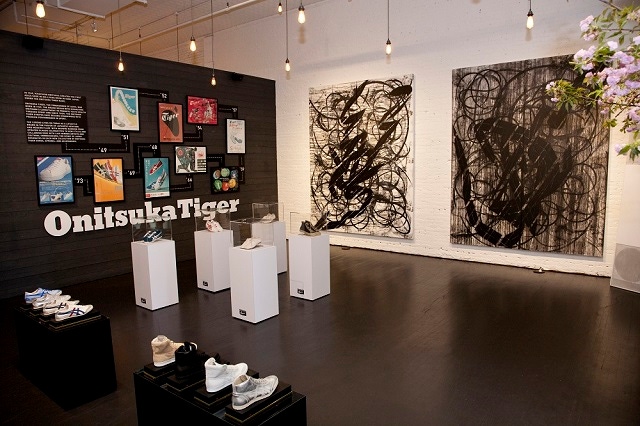 Onitsuka Tiger is a big hit in SoHo.
Be sure to check out our videos too!
<Onitsuka Tiger Soho Pop-Up Store & Gallery>
Address:92 Mercer Street New York, NY
Open 10:00 am / Close 8:00 pm
*Available until December 31st, 2017.