06 Mar 2018
【MEXICO 66 DELUXE】This artisanal shoe with traditional Japanese craftsmanship features wooden plate diaphragm dyeing!
The NIPPON MADE series, known for their line of sneakers made with Japanese craftsmanship, now has a new 2018 model!
Introducing the MEXICO 66 DELUXE, colored with a traditional Japanese "Itajime shibori"(wooden plate diaphragm dyeing method).
Because the artisan colors each shoe by hand, no two pairs are exactly alike. The delicate gradation shows the lovely handmade workmanship.
The uppers are made with premium Japanese leather, and right from when the material is chosen, are crafted by hand from start to finish to showcase the special Japanese artisanal quality.
Three colors are available: ORANGE, PEACOAT, and CLASSIC RED. They all have relaxed color tones with the mark of Japanese coloring techniques.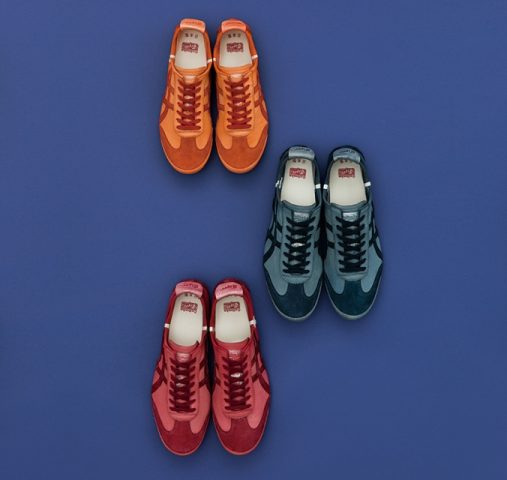 The MEXICO 66 DELUXE, with the fine detailing of Japanese craftsmanship, is a premium shoe that displays the true Japan. Pick up a pair of these and experience the artisanal quality for yourself! (slated for a March 9th release)
Check out the video for the NIPPON MADE series
---
「MEXICO 66 DELUXE」(MEN'S)
Code:D8E1L
Color:2323(CLASSIC RED/CLASSIC RED), 5858(PEACOAT/PEACOAT)
Price:¥27,000(TAX in)
Size:6H,7H-10, 11H inch(25.0-28.0,29.0cm)
「MEXICO 66 DELUXE」(WOMEN'S)
Code:D8E6L
Color:2323(CLASSIC RED/CLASSIC RED), 0606(ORANGE/ORANGE)
Price:¥27,000(TAX in)
Size:6-8 inch(23.0-25.0cm)