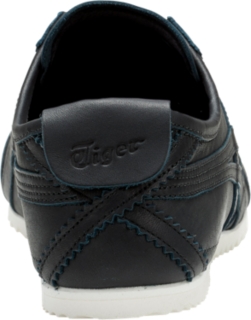 Mexico 66 Slip-On Deluxe
Based off our iconic Mexico 66 shoe, removing the laces acccentuates a relaxed casual look. This particular model belongs to our unique "Nippon Made" collection.
$400.00
OUT OF STOCK
AVAILABLE EARLY DEC
Design Notes
Introduced in 1966, the Mexico 66 shoe were the first shoes to display our famous Tiger Stripes. In 1968, these shoes were worn at the Mexico Olympic games. By removing the laces, this slip-on provides a more relaxed and casual feel.

This particular Mexico 66 Slip-On Deluxe model belongs to our "Nippon Made" collection. Since starting in 2008, "Nippon Made" conveys Japan's craftmanship of making things. Building one of these shoes is a labour-intensive process: from the stitching to the dying, every step is done by a skilled hand. Everything from the materials used, and the attention to detail, portrays the height of Japan's artisanal quality.